Tower Garden
Seedling Starter Kit
Fast and easy growing seedlings, perfect for any stage of your growing journey.
Ready to start your next round of Tower Garden plants? The Tower Garden Seedling Starter Kit comes with everything you need to keep growing, including seeds, rockwool cubes, net pots, and a germination tray.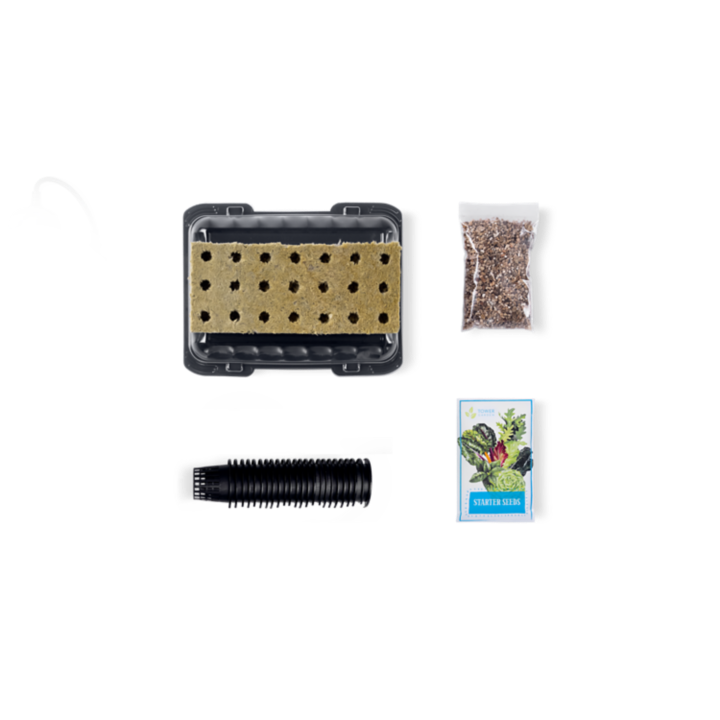 Product Summary
This kit—which we ship with every Tower Garden Growing System—comes with a variety of accessories to successfully start, plant, and grow crops from seed.
Please contact Customer Care with any questions about your order.
What's Included
A variety of starter seeds*
Enviro-dome germination tray
20 Rockwool cubes
20 Net pots
Bag of vermiculite
We offer dedicated customer support and comprehensive growing resources to help at every stage of your Tower Garden experience.
*Subject to change