Tower Garden
Mineral Blend
Feed your plants the minerals and nutrients they need to thrive with Tower Garden Mineral Blend.
Tower Garden Mineral Blend is carefully formulated, providing essential nourishment for the thriving growth of plants within the Tower Garden system. This unique blend of minerals serves as a vital source of nutrients, ensuring the health and vitality of your fruits and vegetables.
Product Summary
Tower Garden Mineral Blend supports superior plant growth and enhanced nutrition from your homegrown vegetables, herbs, fruits, and flowers. We ship Mineral Blend with each Tower Garden Growing System. But we offer more for whenever your initial supply runs out.
Please contact Customer Care with any questions about your order.
What's Included
One gallon of Mineral Blend A
One gallon of Mineral Blend B
Dedicated customer support and comprehensive growing resources to help at every stage of your Tower Garden experience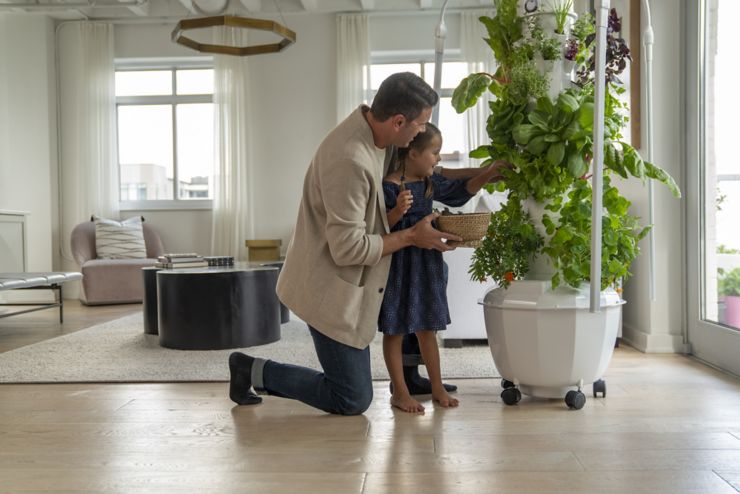 Product Details

Ingredients
Mineral Blend A
Total Nitrogen (N) – 2.0%

Calcium (Ca) – 1.0%

Chelated Iron (Fe) – 0.05%
Derived from: Calcium Nitrate, Iron Sodium EDTA
Mineral Blend B
Available Phosphate (P2O5) – 1.0%
Soluble Potash (K2O) – 3.0%
Magnesium (Mg) – 0.5%
Sulfur (S) – 3.0%
Boron (B) – 0.01%
Copper (Cu) – 0.001%
Manganese (Mn) – 0.01%
Molybdenum (Mo) – 0.0005%
Zinc (Zn) – 0.005%
Derived from: Potassium Nitrate, Potassium Sulfate, Magnesium Sulfate, Boric Acid, Copper Sulfate, Manganese Sulfate, Sodium  Molybdate, Zinc Sulfate
 
Directions
In general, you should mix 20 mL of Mineral Blend A and 20 mL of Mineral Blend B with each gallon of water you add to your Tower Garden reservoir. But there are a couple of exceptions:
For a Tower Garden full of small seedlings, use half-strength nutrients (i.e., 10 mL of A and 10 mL of B per gallon of water). After about three weeks, you can increase the solution to full-strength.
During hot months—when the water evaporates from the reservoir more quickly—use half-strength nutrients (or add full-strength every other time you fill the reservoir).
California residents: Click here  for Proposition 65 WARNING.
Returns and refunds are not applicable for this item.