LED Indoor Growing Lights
Tower Garden
LED Indoor Grow Lights
For indoor use only.
Want fresh, homegrown food, regardless of climate and season? Don't have a suitable space to garden outdoors? Tower Garden LED Indoor Grow Lights allow you to easily grow leafy greens, herbs, and other crops indoors year-round. Lights are compatible with the HOME and FLEX.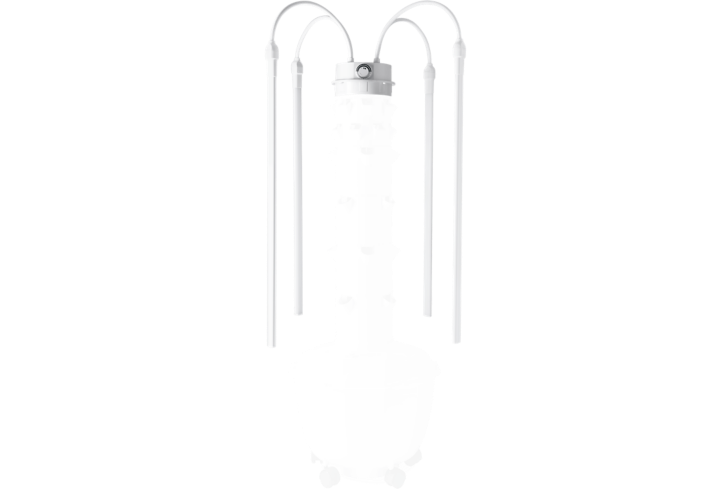 Product Summary
Don't let the seasons dictate when and where you can grow. With the Tower Garden LED Indoor Grow Lights, you can enjoy fresh produce from your kitchen, living room, office, or anywhere else inside your home. This makes for easy picking, easy maintenance, and easy growing.

Please contact Customer Care with any questions about your order.
What's Included
Light attachment with a Built-In Timer
4 LED Light Fixtures
Power Cord Organizer
We offer dedicated customer support and comprehensive growing resources to help at every stage of your Tower Garden experience.
The lights are full spectrum and support fruiting and flowering crops. Just stay on top of your pruning and pollinating game...unless you have a house full of bees.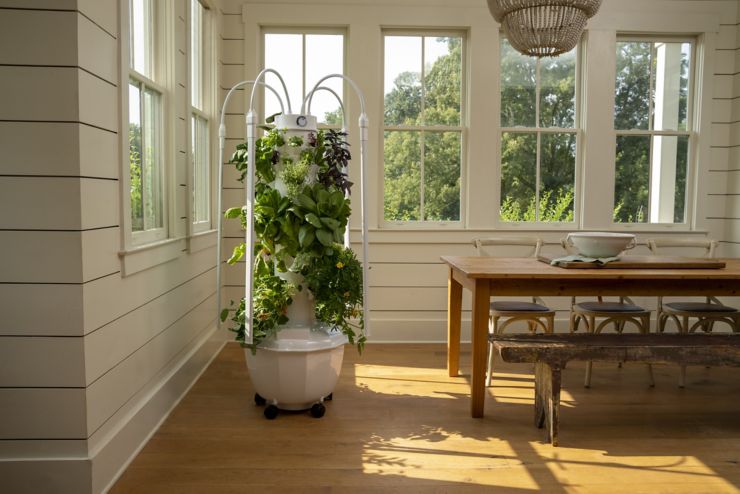 Warranty
We offer an easy three-year limited warranty. So, if you have any problems during your first three years with your LED Indoor Grow Lights, we'll happily repair or replace components as necessary for free. 

Have questions about the warranty? Send us a message. 
Product Details

The Tower Garden LED Grow Lights Kit is rated at 1 amp, 125 watts, 120 VAC/60 Hz. Assuming you run your grow lights for the recommended minimum 14 hours per day and your power company charges you 12 cents per kilowatt hour, the cost to run those lights would come out to roughly $6.39 per month, or $76.70 per year.
Note: These numbers are TYPICAL, AVERAGE and APPROXIMATE. They are based on 12 cents per Kilowatt hour. Your actual costs will vary. The annual per kilowatt cost number is the best one to use for these calculations as power utilities often apply different rates at different times of the year.
California residents: Click here for Proposition 65 WARNING.