Tower Garden
HOME Support Cage
Designed to help grow larger, fruit-bearing crops.
A number of large, fruit bearing crops — including eggplant, cucumbers, and tomatoes — grow in a climbing, vine-like fashion. These kinds of crops greatly benefit from a little support. That's where the Tower Garden HOME Support Cage comes in.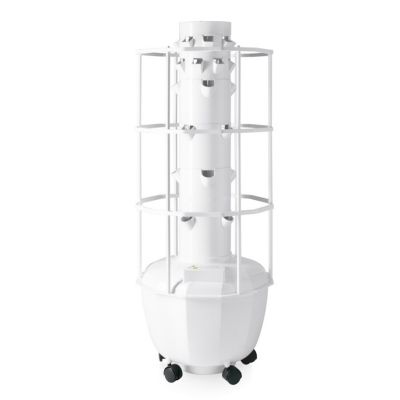 Product Summary
With a sturdy frame, the Tower Garden HOME Support Cage was specifically designed to fit the Tower Garden HOME Unit. The Support Cage ensures healthy plant development, keeps crops from drooping to the floor, and provides them with the support they need to grow strong.   Please contact Customer Experience with any questions about your order.  

What's included
3 Support Rings
16 Hollow Rods  
We offer dedicated customer support and comprehensive growing resources to help at every stage of your Tower Garden experience.  
Warranty
We offer an easy one-year limited warranty. So if you have any problems during your first year with your Tower Garden HOME Support Cage, we will happily replace components as necessary for free.  

Have questions about the warranty? Send us a message. 

You can see the full warranty list here.  
Product details
 Made from high-quality, USDA-approved, UV-stabilized, food-grade plastic.