Tower Garden
Baby Greens Extension Kit
Specifically designed to add 32 baby green ports to your Tower Garden.
Baby greens are nutritious, delicious, and easy to grow with Tower Garden. Growing to a height of roughly 3-4", these plants provide unique tastes, textures, and nutritional values. This extension kit provides growers with room to grow an additional 32 baby greens.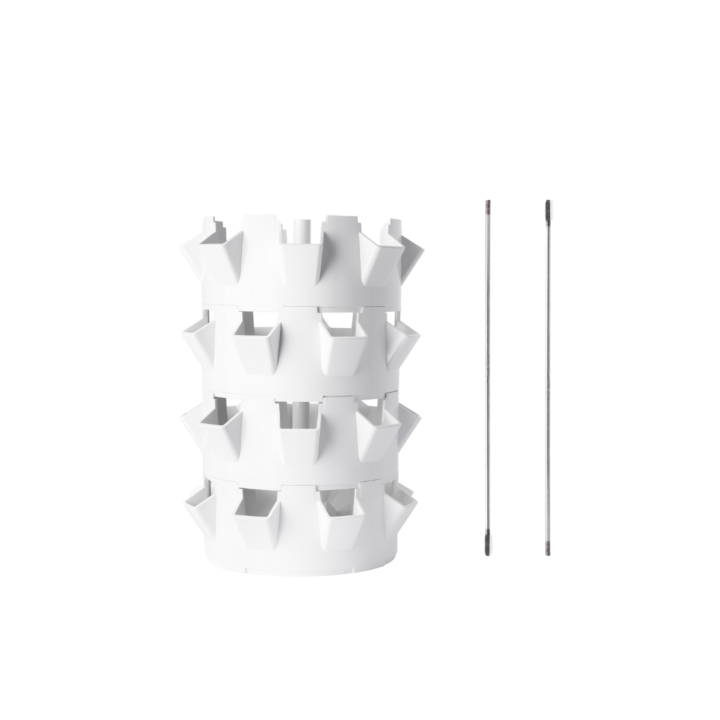 Product Summary
The Baby Greens Extension Kit provides 32 individual baby green growing ports. Built with a user-friendly design, the extension kit connects easily to Tower Garden, and requires little setup.

Please contact Customer Care with any questions about your order.
What's Included
4 Baby Greens Grow pots
2 Extension Rods
Dedicated customer support and comprehensive growing resources to help at every stage of your Tower Garden experience
*additional rockwool not included

Warranty
We offer an easy five-year limited warranty on the Core Plastic Components. We will repair or replace any defective original core plastic component, which are the Nutrient Reservoir, Reservoir Lid, Access Port Lid, Tower Sections, Shower Cap, and Shower Cap Lid. All other components are covered by a one-year limited warranty.

Have questions about the warranty? Send us a message. 
Product Details
Made from high-quality, USDA-approved, UV-stabilized, food-grade plastic.