Tuna Burgers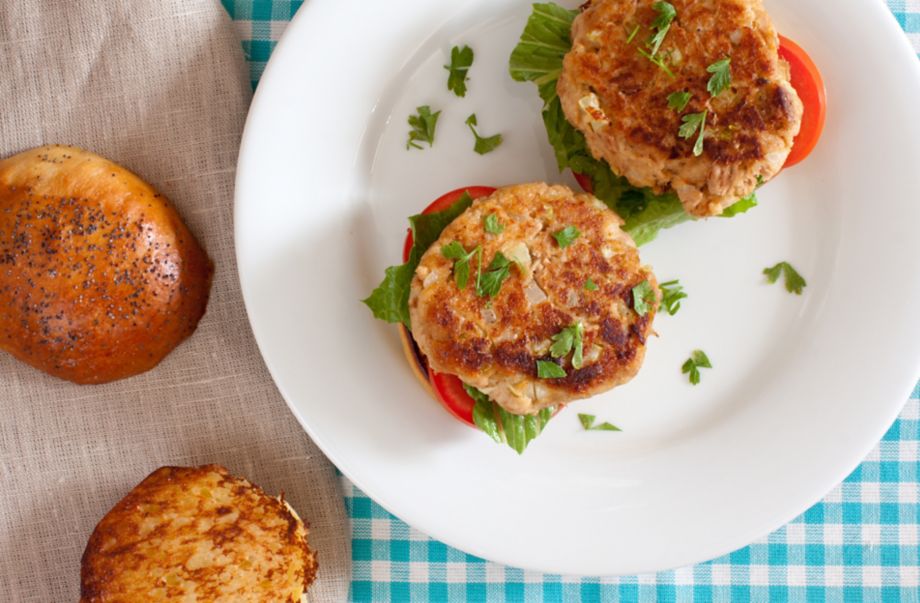 Serves: 2 | Prep time: 10 minutes | Cook time: 1 hour 10 minutes

Ingredients:
6 1/2 oz. tuna, drained
1 cup panko
1 egg, slightly beaten
1/4 cup parsley, chopped
1/2 cup dried celery
1/8 cup red bell pepper, finely chopped
1/8 cup carrots, finely chopped
1/8 cup chives, chopped
1 tsp. lemon juice (or Dijon mustard)
1/2 cup mayonnaise
Black pepper, to taste

Instructions:

Mix all ingredients, and chill for 1 hour.
Shape mixture into patties and cook in lightly oiled skillet over medium heat until warm throughout (about 6 minutes on each side).
Enjoy traditionally (on a bun with lettuce and tomato) or as a salad topper.

Recipe Credit: Bernadette McCarthy