Veggie-Filled Scrambled Eggs
Veggie-Filled Scrambled Eggs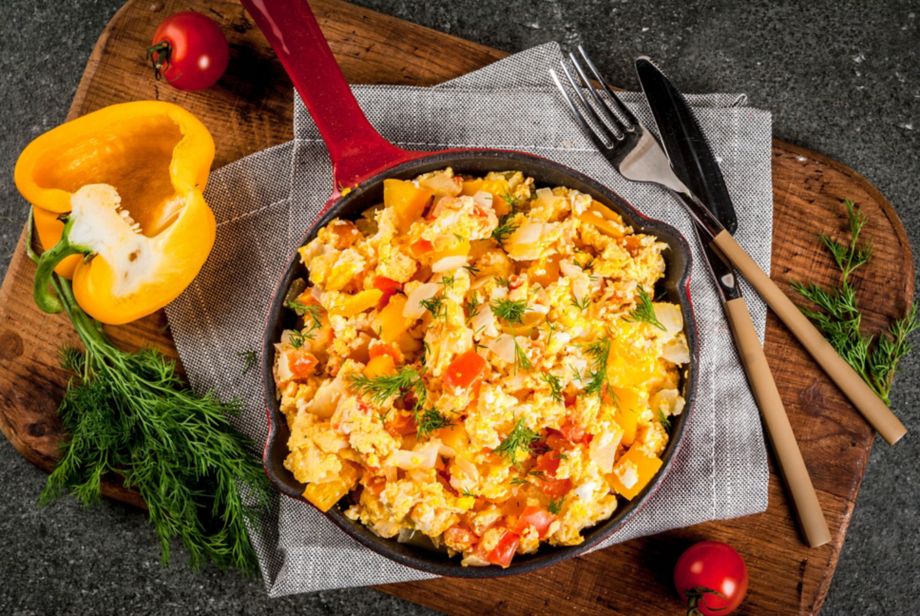 Serves: 4 | Prep time: 15 minutes | Cook time: 10 minutes

Ingredients:
6 eggs
2 Tbsp olive oil
65g onion, chopped
65g bell pepper, chopped
50g cherry tomatoes, halved
1 small bunch parsley, chopped
75g chard, kale, and/or spinach, chopped
4-5 green olives, sliced
1 Tbsp nutritional yeast
Basil for garnish

Instructions:

Beat eggs, add parsley and nutritional yeast, and set aside.
Sauté onions and peppers in olive oil until tender (approximately 5 minutes).
Add tomatoes, olives and greens, and stir.
Add egg mixture to cooked ingredients. Cook on medium heat until eggs are desired consistency, stirring as needed.

Recipe Credit: Vanessa Key