Tower Garden Recipes Oven-Fried Eggplant
Tower Garden Recipes Oven-Fried Eggplant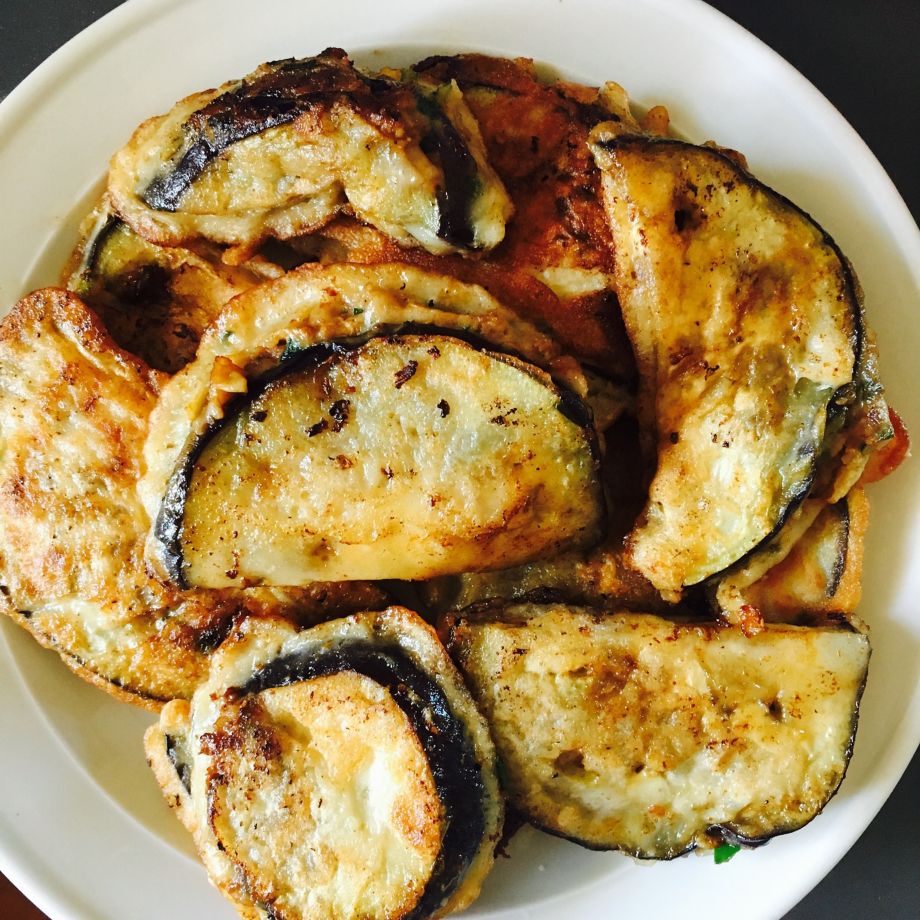 Growing eggplant is fun and easy with Tower Garden. High in fiber and packed with folic acid, potassium, and other key nutrients, eggplant is also a crop that many dietitians argue should be part of everyone's diet. With its wonderful texture, vegetarians often use eggplant as a meat substitute.
With all it has going for it, it makes you wonder why eggplant isn't more popular and widely used. One reason could be because its sometimes bitter taste can be hard to get over. With this in mind, our in-house nutritionist, Robin Allen, set out to create a recipe that's loved by vegetarians and meat-lovers alike, and that takes advantage of the amazing eggplant flavors.
Check out the full recipe for Tower Garden's oven fried eggplant below!

Oven Fried Eggplant

Serves 4 (serving size: about 1/2 cup)

Ingredients:
1 eggplant, sliced into 1/4-inch rounds*
1/2 teaspoon garlic powder, or to taste
1 teaspoon of chili powder, or to taste
1/2 teaspoon dried oregano, or to taste
1/2 teaspoon dried basil or use from Tower*
Salt and pepper to taste
2 eggs
2 cups dry unseasoned bread crumbs
Olive oil
1/2 cup grated Parmesan cheese (optional)

*Cut from your Tower Garden
Directions
Preheat oven to 350°F (175°C)
Line a baking sheet with foil; coat with about 1 teaspoon olive oil.
Combine bread crumbs, Parmesan cheese, garlic powder, chili powder, oregano, basil, salt, and pepper in a shallow dish.
Combine eggs with a splash of water in a separate shallow dish.
Coat both sides of an eggplant slice with the egg mixture.
Dip eggplant slices in the bread crumb mixture to coat.
Place slices onto the baking sheet; repeat coating remaining eggplant slices.
Drizzle remaining 2 teaspoons olive oil over the breaded slices.
Bake in preheated oven until golden brown, 20 to 25 minutes.

Looking For More Recipes?
Tower Garden helps growers live and eat cleaner. Discover more delicious and healthy recipes here.