Basil Vinaigrette Salad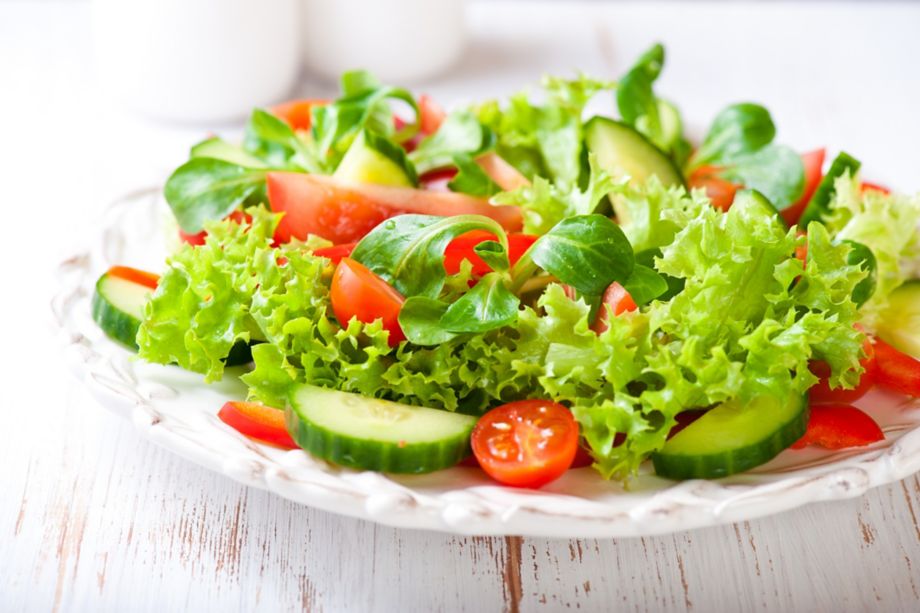 The magic of this recipe comes from the awesome DIY dressing. Once you've made it, simply mix it with whatever salad ingredients you please. You can store extra dressing in the refrigerator for up to two weeks.
Serves: 4 | Prep time: 10 minutes

Ingredients:
Dressing:
2 slices fresh chili pepper

20g basil leaves, torn
1 small shallot, chopped
2 Tbsp. water
2 Tbsp. white wine vinegar
1 tsp. salt
6 Tbsp. olive oil
Honey, to taste
Salad:
Lettuce
Tomatoes
Chives
Kale
Chard
Cucumbers
Peppers
Instructions

Add the shallot and chili pepper to a processor and blend.
Add the basil leaves, water, vinegar, and salt and blend while slowly pouring in the olive oil.
Add honey to desired sweetness.
Mix with salad ingredients and serve.

Recipe Credit: Jodi Hart